Laptop backpack
₦9,000.00
Laptop Backpack
This smart water proof  Laptop Backpack has multiple compartments to give you a well organized storage of your Laptop and other personal items.It is built with USB charging Port to keep your phone charged on the go.
It is  very Portable and affordable.
Ideally, it serves as School Backpack for college students. Suitable for all kinds of outdoor activities, such as  business trip, college office.
Built with strong and durable zippers,S-shaped ergonomic design of shoulder strap and scientific reasonable weight-bearing design
Illuminating safety strips at night
Material: Canvas
Internal Material: Polyester
Open Way: Zipper
Internal Structure: Mobile Phone Bags, Document Bags, Zipper Bags
Gender: Unisex
Style: Leisure, Business, Fashion
Features: Comfortable, Convenient, Environmentally Friendly
Application: School, Business, Travel.
Capacity: It can comfortably take an 15.6″ Laptop and other personal effects.
WASHING – This Backpack is not washing machine proof, however since the whole backpack is made from water repellent material the backpack is already better protected against dirt and stains attaching to the fabric. And it is easily washable with a wet cloth or wipe.
Please note that power bank is not included. You need to get a power bank to power your device.
Slide to the images to get full specifications.
Dimension:41cm× 14cm× 30cm
Can be branded. Price is exclusive of branding)
THE MINIMUM ORDER QUANTITY ON THIS PRODUCT IS 30 PIECES.
Email: [email protected]
Phone no:+2347048540500‬
Shipping & Delivery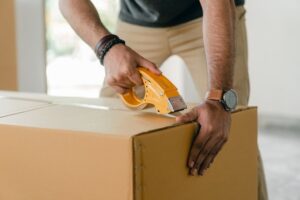 Shipping and delivery takes 2-5 working days for small orders, 5-25 working days for large orders