Fascial Gun Muscle Massage Device
₦15,000.00
Description
Silicone handle is better to grip, prevent slips and falls from hand.
 Offers four customized massager heads, provides a relaxing massage experience and reduces bone damage. 
Choose different speed based on your muscle group and your own preferences.
Up to 3600 percussions per minute and 12 mm amplitude provides deep muscle relief, overall recovery, decreasing pain and increasing range of motion.
Get Soothing, Healing Deep Relaxation with this professional quality Electric Massaging Gun with a full range of pulse speeds and included massage heads.
This tool is everything you need to lessen pain, pressure, aor knots and tightness in your body which can result from athletic sports, a gym workout or any fitness exercise.
Relieves tension points and helps promote healing for a quick home recovery.
6-speed speed control design to meet different massage needs.
4 types of massage heads can be switched.
3600 percussions per minute and 12 mm amplitude.
Rechargeable Li-ion battery help the massage gun work without connecting to power supply.
Whisper quiet when compared to other massage guns.
Shipping & Delivery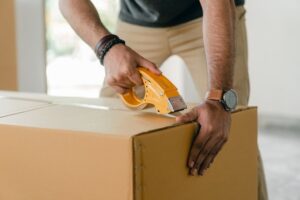 Shipping and delivery takes 2-5 working days for small orders, 5-25 working days for large orders